Health and Media Fellowship
In this one-year fellowship, fellows explore the relationship between media and health, with a special focus on family medicine and primary care, and their intersection with public engagement, health communication, and mass and social media. Fellows will spend 40% of their time with a media organization (placements include ABCNews, PBS NewsHour, National Public Radio (NPR) and assist with day-to-day health news production, writing and interviewing. Fellows will collaborate with faculty members who regularly engage in medical writing, reporting, editing, and blogging. They will practice part-time in one of our affiliated Family Medicine clinics and participate, on a regular basis, in faculty development training, medical student and resident teaching. (Dr. Ranit Mishori, Director).
2020 – 2021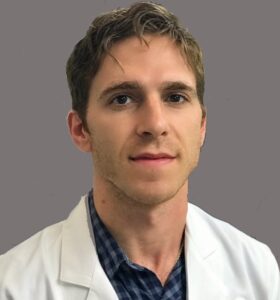 Corey Meador, MD is a native of Cleveland Ohio, and attended Loyola Marymount University in Los Angeles where he completed his studies in pre-medicine and screenwriting. He attended Drexel University College of Medicine in Philadelphia and did his residency in Charleston, South Carolina. From coast to coast, Dr. Meador has witnessed the countless stories to be told about the human experience born of patient care. He feels that working in the media will allow him to capitalize on the proper medium to dive deeper into the issues that face patients and their loved ones. While maintaining his clinical acumen by treating a wide range of people, he works towards improving the communication gap between health, both mental and physical, and the greater population.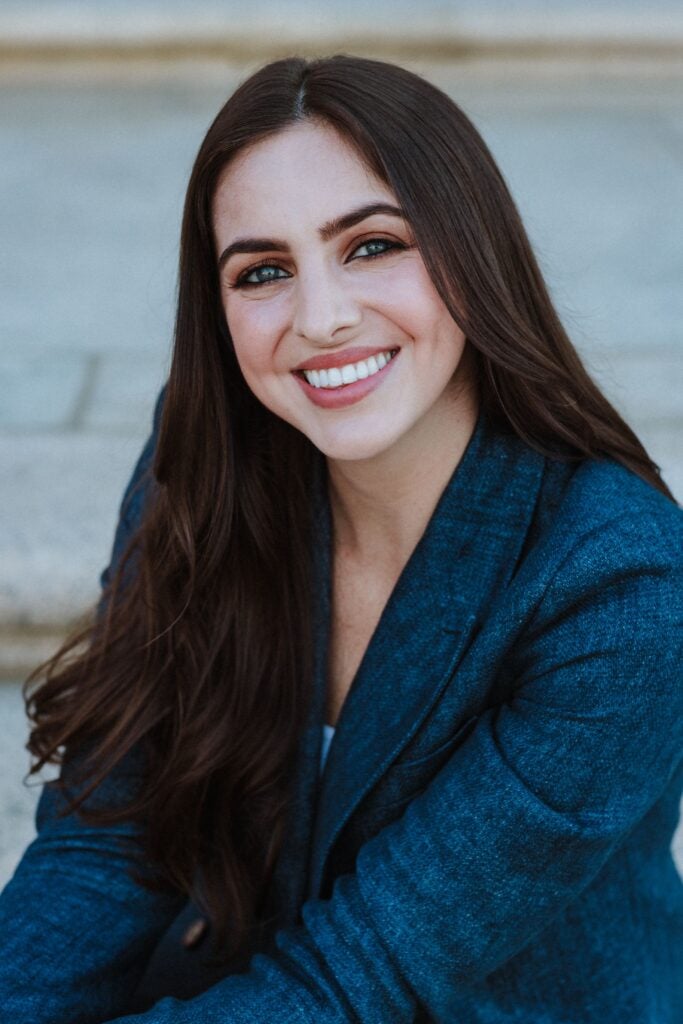 Kristen Kendrick, DO is an Appalachian from Pikeville, Kentucky and completed her Bachelor of Science in Biology from the University of Pikeville. After finishing undergraduate studies, she spent time with East Tennessee State's Family Medicine department working in grant-funded primary care research and intervention, ultimately finding her passion for family medicine and health literacy. She returned to Kentucky for medical school at the Kentucky College of Osteopathic Medicine, graduating in 2017, and subsequently completed her Family Medicine residency training in 2020 at the Carolinas Medical Center in Charlotte, NC. Dr. Kendrick is board certified with the AAFP, and has a certificate in Integrative Medicine studies from the Andrew Weil Center for Integrative Medicine at the University of Arizona. Her passions are public health literacy through media, full scope family medicine and the hope of eventually bringing the 'home visit' back to life during her career!
Previous:
Mara Gordon, MD (2019) grew up down the road from Georgetown in Washington, DC. After college at the University of Pennsylvania (wherer she spent most of her free time writing for the student newspaper), she went to work for the Clinton Health Access Initiative in Tanzania. Her work in public health got her interested in medicine, so she returned to the United States to finish her pre-med coursework at Bryn Mawr College. She dia fellowship in Malawi after that, working in program evaluation for the Elizabeth Glaser Pediatric AIDS Foundation. She returned to medical school at the Perelman School of Medicine, where she worked on a community-based HIV and Hep C testing project and edited the literary magazine. Mara also got started with freelance writing as a med student, publishing a widely read essay in the Atlantic about her decision to become a family physician. She stayed at Penn for her family medicine residency training, where she developed a special interest in women's reproductive health.
Amber Robins, MD (2018) graduated from the University of Rochester Family Medicine Residency Program. She also recently graduated with her MBA from Louisiana State University. Amber practices at the MedStar Health Family Medicine at Spring Valley office, and is working the rest of the time with our partners at PBS The Newshour. Dr. Robins is spending some of her time in the network's DC bureau participating in editorial and production meetings, gathering information on assignments in the field and contributing to online reporting. (Dr. Ranit Mishori, Director). Some of her writings can be found here https://www.pbs.org/newshour/author/dr-amber-robins. She hopes to be able to bridge the gap between media and medicine in the coming year with a focus on health care disparities. When not practicing medicine she enjoys listening and playing music on the piano and saxophone. She also likes to spend times with family and friends.
LaTasha Seliby, MD (2015) is from Biloxi, MS, attended medical school at the University of Alabama, Birmingham, and completed her residency at Spartanburg Regional Family Medicine Program in Spartanburg, SC. Dr. Seliby was chosen as the 2015 STFM New Faculty Scholar for the FMCC, presented a poster at the CENTILE 2015 Colloquium, and served as a Washington Redskins Cheerleader Ambassador for the 2015 season. She has authored a number of articles that have appeared in the Washington Post, World News, and Good Morning America. Dr. Seliby is interested in alleviating health care disparities, patient advocacy, and health education through the use of media and mass communication. Dr. Seliby, under guidance from Fellowship Director Dr. Ranit Mishori, coauthored two articles for the Washington Post Health Section. Among other activities, she participated in advocacy and media training, offered advice to students on interviewing and talking to the media, and helped craft a position paper on obesity for the Congressional Black Caucus.