Fellowships
About
The Department of Family Medicine trains family physician leaders through faculty development fellowship programs designed to offer the necessary skills to advance the scope and quality of health care through media, policy, research, and community health, both locally and nationally.
The fellowships listed below provide participants with an opportunity to advance their career development and foster leadership skills within a dynamic and culturally enriching academic environment.
Two of these programs, the Robert L. Phillips, Jr. Health Policy Fellowship (formerly Primary Care Health Policy) and the Community Health Leadership Development Fellowship (formerly Community Health Center Director Development) were part of a five-year HRSA advanced training grant.
How to Apply
The application period for the upcoming academic year, which starts in July, is from September 1st until November 15th. The application packet consists of the applicant's personal statement, CV, 3 letters of recommendation, and an application form. To request a current copy of the application form and receive more information about the fellowship of your interest, please email familymed@georgetown.edu
Felllowship Partner Organizations:
Association of Clinicians for the Underserved (ACU) is a voice for the many health professionals and students on the front lines of health care delivery to the almost 46 million uninsured/underinsured people living in the United States. It works to share best practices and advocate for better access and quality of care.

Health Resources and Services Administration (HRSA) is a an agency of the U.S. Department of Health and Human Services, is the primary federal agency for improving health care to people who are geographically isolated, economically or medically vulnerable. HRSA programs help those in need of high quality primary health care, people living with HIV/AIDS, pregnant women, and mothers. HRSA also supports the training of health professionals, the distribution of providers to areas where they are needed most and improvements in health care delivery. HRSA oversees organ, bone marrow and cord blood donation. It compensates individuals harmed by vaccination, and maintains databases that protect against health care malpractice, waste, fraud and abuse. Since 1943 the agencies that were HRSA precursors have worked to improve the health of needy people.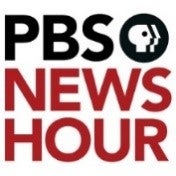 PBS NewsHour is an hour-long evening news broadcast, hosted by Judy Woodruff which offers news updates, analysis, live studio interviews, discussions and in-depth reporting. PBS NewsHour's website has won high marks for original reporting, interactive forums and substantive news coverage on the Internet. The site now averages more than 2 million unique visitors a month.

Providence Hospital founded in 1861, is the longest continuously operating hospital in Washington, DC, and proud to be part of the Ascension Health System, the nation's largest nonprofit health system. It is has 400 beds, and staffs 500 physicians. Providence is equipped with a state-of-the-art Emergency Room, Cardiac Catheterization Laboratory, Nuclear Medicine, open MRI and 64-slice CT scanner. Several facilities serve community needs including the Carroll Manor Nursing Home and Rehabilitation Center, Seton House Behavioral Medicine, the Wellness Institute and the E. Anthony Rankin Orthopedic Pavilion.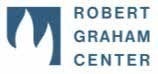 The Robert Graham Center: Policy Studies in Primary Care and Family Medicine, a division of the AAFP with editorial independence, is focused on providing evidence to help inform policy-making. It strives to improve health by enhancing the delivery of primary care through the generation or synthesis of evidence that brings a Family Medicine and primary care perspective to health policy deliberations.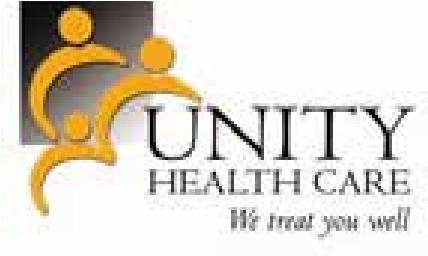 Unity Health Care, founded in 1985, is the largest primary health care agency in the Washington, DC area, with a mission to offer a continuum of medical care and human services to homeless and medically underserved people in the city. It provides a full range of primary health care services for individuals of all ages, including the homeless, the working poor, the underinsured and uninsured, and the currently and recently incarcerated.
Page updated 1/26/2021