Research Programs
Research Focus
A major focus of the Department of Family Medicine's training and research centers on the linkages with community-based programs in medically underserved areas, linkages fostered in part by the Community Health Division. These activities are a reflection of the Division's commitment to positively impacting the local community and nation by translating scholarship into action and expanding learning beyond the academic institution to the people and communities it serves. Community Health actively supports and encourages scholarly research, diffusion of innovations, and academic rigor; and prides itself on being a resource in the community for effective economic, political, ecological and systems change.
Research Support
The Community Health Division supports various research programs including:
curriculum development grants, most prominently the Georgetown CIRCLE grant program initiated by Dean Ray Mitchell and the LEND Fellowship program alongside the Center for Child and Human Development
seed grants for civic engagement and targeted programming through campus/community partnerships;
DC-based community-based participatory and translational research projects;
interdepartmental research collaboration with our practice-based network, CAPRICORN, and Robert Graham Center (RGC)
Abstracts & Presentations
Abraham, N., Sisbarro, O., Black, E., Luo, N., Bullock, K. From Interaction to Advocacy with the IDD Community: Lessons Learned from Georgetown Medical Students. American Academy of Developmental Medicine and Dentistry. 18th Annual Conference. 6/5-7/2020 Virtual Conference.
Kabert, L., DiBello, J., Lachelier, P., Bullock, K. (2021, April 30) Traditional v Modern: Health v. Unhealthy? A Content Analysis of Facebook Food Posts from Twenty-Five Nations Worldwide [Poster presentation] The 10th Annual George M Kober Student Research Day (Virtual), Washington, DC
Doyle, B., Weidenbaum, C., Bullock, K., Lachelier, P., & White, E. (2021, May 10-12). Home-Based, Interactive Nutrition Education with Low-Income Families in Southeast D.C. [Poster presentation]. MedStar Health—Georgetown University Research Symposium and CENTILE Colloquium for Educators in the Health Professions, Washington, DC, United States. https://centile.georgetown.edu/colloquium/ (new window)
Featured Projects
Nutrition and Health Initiative at NCC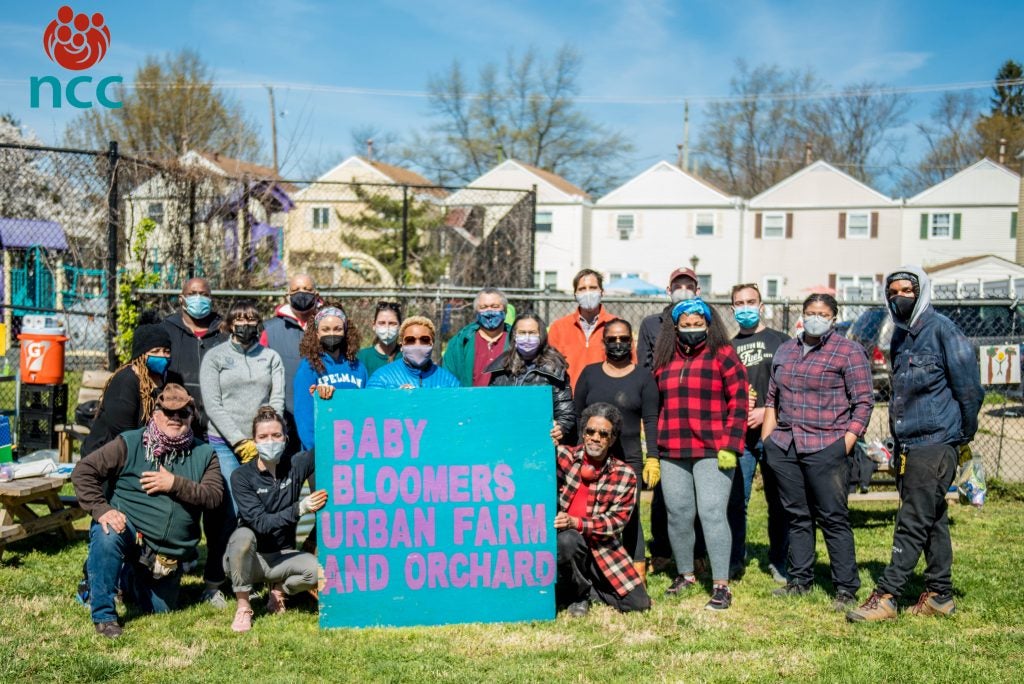 Established through the 2020-2021 CBL-NCC course, this initiative seeks to deepen the technical and evidence-based capacity of the National Children's Center for health promotion efforts. The partnership will be supported year-round through CBL students as well as medical, graduate, and undergraduate students including on-campus clubs such as SAFE Georgetown. Products so far include:
Health presentations for NCC staff and families served
Community Resource & Asset Guide
Establishment of a Mask Drive – (Thanks Kelly Acuna!)
Grant applications to fund Community-Based Participatory Research focused on nutrition education and quality care improvements for people with disabilities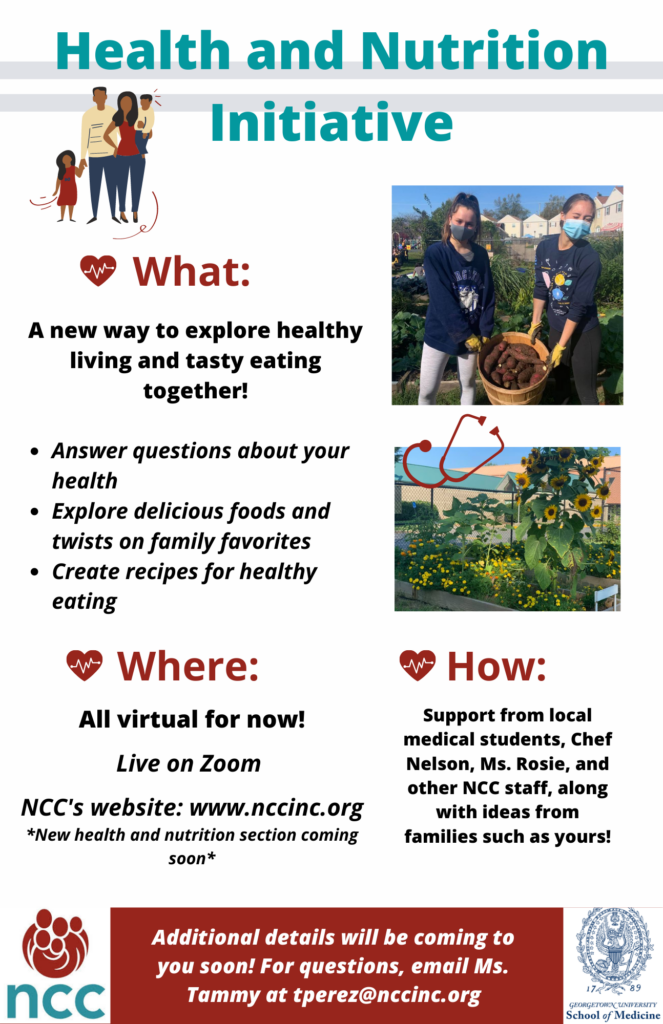 DC Developmental Disability Advocacy Project
Established through the updated 2020-2021 CBL-ProjectACTION! course, community partners include GWDC L'Arche, RCM of Washington, St. John's Community Services, DC Quality Trust, and DC Department on Disability Services (DDS). Medical, graduate, and undergraduate students support our community partners through accompaniment, co-advocacy, and project development alongside self-advocates in the intellectual and developmental disability (IDD) community.
The most recent activity included facilitated focus groups to understand the impact of COVID-19 on health services for people with IDD. This research will serve to improve healthcare and service delivery, especially services coordinated through DC DDS.
Our work was recently featured in America Media.