Patient Care
Members of the Department of Family Medicine care for patients at several main locations: our new Family Medicine medical office in Washington, D.C., our residency program at Fort Lincoln Family Medicine Center and Providence Hospital, and the Georgetown University Student Health Center. It is by working with these sites that the Department provides family-centered health care to individuals and their families and teaches primary care, family medicine, and community health to medical students, residents, and other health professionals.
MEDSTAR HEALTH CENTER – FAMILY MEDICINE AT SPRING VALLEY
MedStar Health Center – Family Medicine at Spring Valley is a state-of-the-art facility located at 4910 Massachusetts Avenue in the Spring Valley neighborhood of Washington, D.C. It has six exam rooms, including one procedure room, extended hours, and offers comprehensive primary care services for the entire family with the exception of obstetrical care. A main focus of this practice will be a goal of achieving a Level 3 Patient-Centered Medical Home designation with enhanced patient access. Six Department of Family Medicine physicians practice at the Spring Valley office, and the clinical team anticipates eventually seeing upwards of 90 patients per day, not including scheduled nurse visits. More information about this site and its practitioners can be found at this website.
FORT LINCOLN FAMILY MEDICINE CENTER

Fort Lincoln Family Medicine Center, the outpatient training site for the Georgetown University-Providence Hospital Family Medicine Residency, is located 30 minutes east of Georgetown in Prince George's County, MD. The office, originally established in 1978, now has 8,000 square feet, 24 exam rooms, two treatment rooms, a patient education room, and facilities for training family medicine residents and the scores of medical students from all four years who rotate at Fort Lincoln. The office serves a mostly underserved and predominantly African-American and Latino population. It has approximately 18,000 office visits yearly, and works with more than a dozen health insurance carriers. The office functions according to a private office model, with patients and families seeing their family physician (resident or faculty member) by appointment. Fort Lincoln provides prenatal and obstetrical care, newborn and child care, office gynecology and adult and geriatric care. Providence Hospital, our community-based affiliate, contracts with our department to provide administrative, teaching and clinical services at the residency.
GEORGETOWN UNIVERSITY STUDENT HEALTH CENTER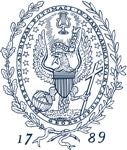 The Georgetown University Student Health Center is staffed by family physicians and nurse practitioners who provide clinical services to undergraduate and graduate students. Among these services are: routine office visits, preventive health care, procedures (such as laceration repair, suture removal, and ear irrigations), laboratory studies, allergy injections, wart treatment, sports medicine, immunizations, referrals, and prescription refills. The Student Health Center is located on the Ground Floor of Darnall Hall on the University's main campus.