Community Health Leadership Development Fellowship
The Community Health Leadership Development Fellowship is a one-year, full-time program focused on nurturing physician leaders in community health through skill maturation focused on teaching, research and grant writing, patient care experience with vulnerable populations, advocacy, and policy training. Fellows are encouraged to develop a capstone project covering an interest area with the potential for local or national significance and/or critique. Fellows gain professional experience through active participation with well-known organizations and public policy institutions such as the Association of Clinicians for the Underserved, the National Association of Community Health Centers, and the Joint Center for Policy and Economic Studies. Fellows also serve as expert consultants on national projects, such as the Kaiser Permanente Place Matters initiative, or gain experience through participation in political and public policy forums that promote healthcare delivery improvement for underserved communities, health equity, and health justice goals. (Dr. Kim Bullock, Director).
---
Applications for the Community Health Leadership Development (CHLD) Fellowship are now OPEN!
If you're passionate about making a positive impact on underserved communities and driving meaningful change in healthcare delivery, this fellowship could be the perfect next step in your career.
Application Requirements:
GME Application – click (here) to download
Three Letters of Recommendation
Resume/CV highlighting relevant experiences
Statement of Interest (500 words maximum)
Transcripts
Any Additional Relevant Documentation
Application Deadline: November 1, 2023
All application materials should be sent to Dr. Kim Bullock, kab75@georgetown.edu (new window) (cc'ing familymed@georgetown.edu (new window))
Fellowship Graduates:
---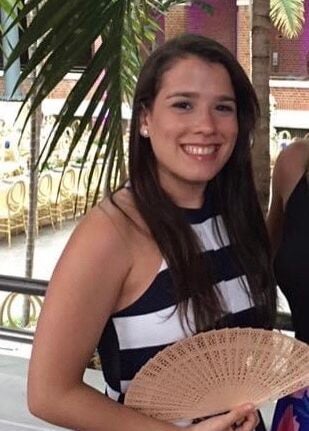 2021-2022
Gisela M. Delgado-Rosado, MD, originally from Puerto Rico. She graduated from the San Juan Bautista School of Medicine in Puerto Rico and completed her residency at the St. Luke's Warren Family Medicine Residency Program in Phillipsburg, NJ. She chose Georgetown University as her next professional growth milestone, as it is aligned with her professional interests that include: working with local multicultural communities and community partners to improve care, teach medical students and residents, and have a bigger impact in patient advocacy through public policy.
Previous:
Jayaprada (Jaya) Kasaraneni, MD, MSHA (2020 – 2021) grew up primarily in Portland, Oregon, and is here most recently from Odessa, Texas. She completed her Family Medicine residency training at Texas Tech University Health Sciences Center in Odessa, TX. Jaya has a MS in Healthcare Administration from Oregon Health & Science University and has completed an Administrative Fellowship at Parkview Health, Fort Wayne, IN. She will be seeing patients at Unity Health Center – East of the River location as well as working with community partners across Washington, DC during her fellowship. Jaya hopes to grow professionally by working with community partners and underserved communities to understand barriers and healthcare issues affecting local communities, with a special interest in burnout and suicide prevention, as well as teaching medical students. She hopes to bring change in how access to healthcare impacts communities and populations across the US. When not practicing medicine, Jaya enjoys spending time with her family, exploring the culture across the DMV area, and travelling to new places.
Melissa V. See, MD (2018) was born and raised in Panorama City, California, however, is more recently coming to us from Salt Lake City, Utah. There, she completed her medical education as well as her Family Medicine Residency training. Melissa will be practicing at East of the River/Unity Health Center and working the rest of the time with multiple community partners including Association of Clinicians for the Underserved (ACU), National Association of Community Health Centers (NACHC). She hopes to grow both personally and professionally by teaching residents and medical students, working with community partners, faculty development training, attending and presenting at multiple conferences in the coming year, and working directly with the underserved communities of Washington, D.C. in order to facilitate change not only in these local communities, but communities across these United States. When not practicing medicine Melissa loves to go hiking and take pictures of beautiful landscapes, visit her family and friends back home in LA, as well as, explore new cities through their food, museums, history, culture, and people.
Byron Jasper, MD, MPH (2015) completed his medical school training at Tulane University School of Medicine, his MPH at Tulane School of Public Health and Tropical Medicine, and his Family Medicine residency at Baton Rouge Family Medicine. Dr. Jasper has a special interest in mentorship and pipeline program development for under-represented students of color, beginning at the elementary school level. During Dr. Jasper's fellowship, he developed an innovative mentorship honors program, the "Comprehensive Medical Mentoring Program."
Hanna Yoon, MD (2014) is at Unity Health Care, Inc. in Washington, DC
Tobie-Lynn Smith, MD, MPH, MEd (2012) is the Medical Director for Health Care for the Homeless–Baltimore County and faculty at the MedStar Franklin Square Family Medicine Residency Program.
Sarah Kureshi, MD, MPH (2011) is Course Director of Patients, Populations and Policy in the Medical Student Education division in the Georgetown University Department of Family Medicine.