About Us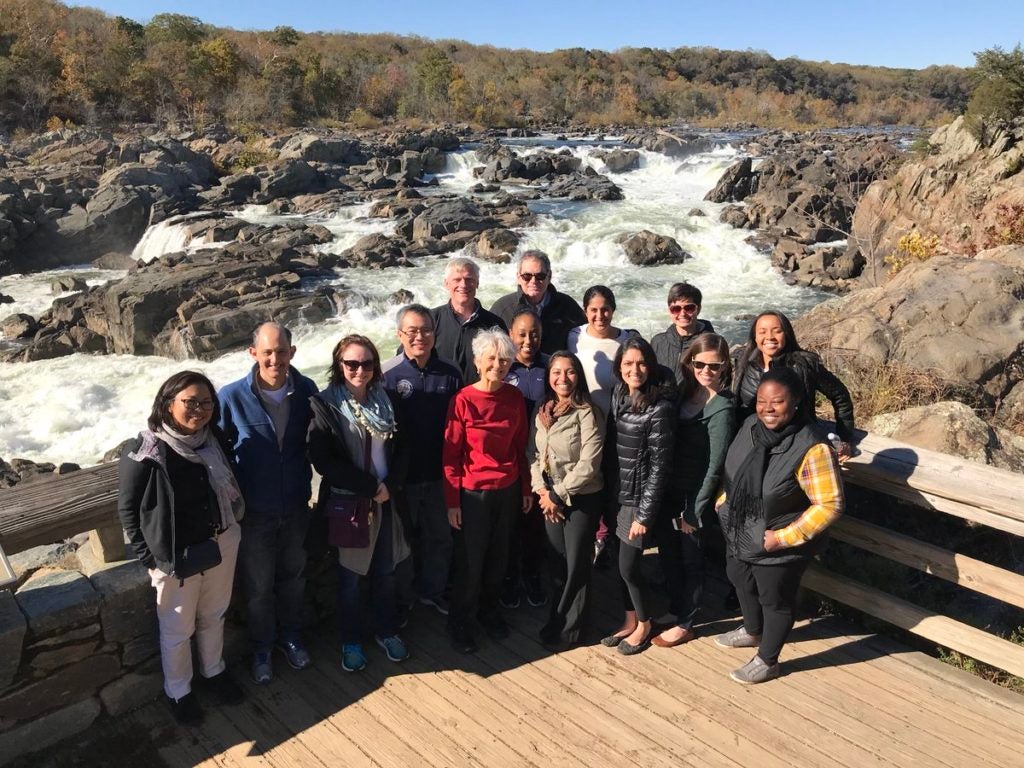 History: The current Department of Family Medicine evolved from a department that has existed at the medical center for over 100 years. In the mid-1900s, it was known as the Department of Community Medicine and International Health. In 1977, after the creation of the division of family medicine and the start of a family practice residency program, the department became the Department of Community and Family Medicine. In 1993, the department underwent a reorganization to emphasize clinical family practice and was renamed the Department of Family Medicine.
Vision: Community Health, One Family at a Time
Mission:
Teach Family Medicine as a model of excellence in primary care and community health to medical students, residents, fellows, and other health care professionals
Provide personalized evidence-based patient-centered care in a medical home model, with special emphasis on care to the underserved
Conduct community oriented, patient-based, and interdisciplinary research
Foster national leaders and educators in Family Medicine
Create and sustain campus/community partnerships that recognize our mutual assets and improve the health of our community
Teaching Goals:
Participate in the core teaching mission of the School of Medicine through innovative clinical and classroom instruction, course directorship, and leadership
Teach undergraduate and medical students in the principles of Family Medicine including: caring for the whole patient across the life span; evaluating medical literature; and practicing Evidence-Based Medicine within the context of life-long learning
Provide students with the opportunity to consider a career in Family Medicine through clinical experiences and mentorship
Prepare residents to provide full spectrum Family Medicine to underserved patients in a medical home
Develop future faculty through departmental fellowship programs
Recruit, develop, and retain excellent clinical faculty
Clinical Practice Goals:
Continue and expand programs that provide clinical care to medically underserved patient populations in the District of Columbia in partnership with the local community
Establish a clinical practice to provide ready access to Family Physicians by the members of the Georgetown community
Provide services to the Georgetown student population through the Student Health Clinic
Research Goals:
Work with the community to conduct evidence-based patient oriented clinical research
Collaborate with multiple universities and disciplines to conduct integrated, properly designed studies that allow important clinical questions to be answered
Develop research projects with students that will help enhance clinical care
Leadership Goals:
Encourage students, residents, and faculty to pursue leadership roles within Family Medicine at the local and national level
Participate in health policy at a local and national level in order to improve the care of our patients and their communities
Campus and Community/Campus Partnerships Goals:
Identify and develop community partnerships that will benefit the education of our students and residents
Foster collaborative projects and programs to improve the care of underserved communities
To support the growth and development of effective community leaders, both locally and nationally
Commitment to Diversity, Inclusion, and Health Equity
Diversity, inclusion, and health equity (DIHE) are essential to our mission, vision and values as a department. For the true benefits of diversity to be realized, diversity must be at the core (not the periphery) of academic medicine. Creating a culture and climate that values diversity and inclusion will help support this shift. The Association of American Medical Colleges developed the Diversity 3.0 framework to provide academic health centers with a guide to assess their culture and climate in order to promote a culture of inclusion. A comprehensive, inclusive assessment of organizational culture and climate allows for evidence-based interventions that will improve and enhance medical education.
Diversity embodies inclusiveness, mutual respect, and multiple perspectives and serves as a catalyst for institutional change. These changes contribute to community engagement and health equity. In this context, diversity includes all aspects of human differences such as socioeconomic status, race, ethnicity, language, nationality, gender identity, sexual orientation, religion, geography, disability, and age, among others. Inclusion is a core element for successfully achieving diversity. Inclusion is achieved by nurturing the culture and climate of the institution through professional development, education, policy, and practice. The objective is to create a climate that fosters belonging, respect, and value for all and encourages engagement and connection throughout the institution and community.
Our DIHE committee constantly strives to incorporate core DIHE values in the different areas of our department:
Teaching
Research
Clinical setting
Service