DC Health Equity LIC
Background
DC Health Equity Longitudinal Integrated Clerkship (LIC) was started at Georgetown University School of Medicine as a pilot in Spring 2022 with the first cohort of 6 students of the graduating class 2024. In Spring 2023, this 20-week longitudinal clerkship was approved by the COME and can now accept up to 12 students per year or 6 students per semester. In addition to DC LIC, the Department of Family Medicine, administers the Primary Care LIC based at Franklin Square, in Baltimore, MD.
What is LIC?
A longitudinal integrated clerkship (LIC) is a model of medical student training for clinical students designed to highlight continuity of care and longer-term educational experiences than a block-based clerkship rotation. They have been used all over the world and are increasingly common in US medical schools. CLIC – The Consortium of Longitudinal Integrated Clerkships – is a network of medical educators who are involved in longitudinal clerkships at universities around the globe.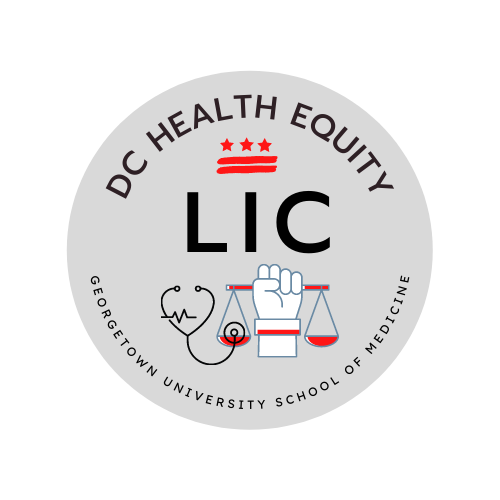 What is DC Health Equity LIC?
This 20-week program is designed for third-year medical students to care for the whole patient with an emphasis on health equity. Students learn the disciplines of family medicine, internal medicine, pediatrics, and psychiatry simultaneously while caring for patients in medically underserved settings. This LIC replaces the student's equivalent block rotations.
The role of a preceptor:
Preceptors work with one student for an average of one half-day per week over the 20 weeks to care for their patients and involve them in routine patient care . They assist the student in acting as primary care provider for 5-10 a panel of patients, who might benefit from having additional support or advocacy. Assigned preceptors teach the student to be an effective team member in the healthcare setting, develop a mentoring relationship with the student and provide formative and summative (final grade) feedback to the student.
Contact Information:
DC LIC Director, Jeff Weinfeld, MD – weinfelj@georgetown.edu
DC LIC Coordinator, Devina Aggrawal, MBA – daa132@georgetown.edu