Robert L. Phillips, Jr. Health Policy Fellows
In this one-year, full-time fellowship (formerly known as Primary Care Health Policy), fellows spend 40-50% of their time working closely with mentors at the American Academy of Family Physicians' Robert Graham Center: Policy Studies in Family Medicine and Primary Care to develop and implement health-system research projects in addition to spending time each week in clinical practice. Fellows have a unique opportunity to interact with local and federal policymakers in Washington, DC. An integrated part of the program provides fellows the opportunity to collaborate with and contribute to institutions focused on improving quality medical care for our increasingly diverse and underserved populations through both clinical and academic practice. They will practice part-time in one of our affiliated family medicine clinics and participate in medical student and resident teaching. (Dr. Ranit Mishori, Director).
2017-2018

Robert Baillieu, MD, MPH comes to us from The University of Texas Health Science Center in San Antonio where he completed residency in Family Medicine. Prior to this Rob lived in Australia, where he went to medical school and also undertook training in adult internal medicine. Rob is a board-certified Family Physician and when not practicing at Spring Valley, he works at the Health Resources and Services Administration, The Robert Graham Center for Policy Studies in Family Medicine and Primary Care, and also Georgetown University School of Medicine. Rob has a passion for teaching, multidisciplinary care, protection of the underserved and also health policy reform, and he hopes to be able to further his skills as an academic clinician, educator, advocate, and health policy agitator during his fellowship year. When not practicing medicine, Rob enjoys exploring new places, laughing with friends, reading, writing, going to the cinema, trying new restaurants, and advocating for change.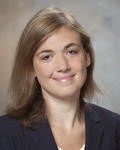 Hannah Jackson, MD came to us from Yale University where she completed her residency in Internal Medicine-Primary Care. Hannah will be practicing at one of Unity outpatient primary care clinics of the River)and working the rest of the time with our partners at the Robert Graham Center and HRSA.She hopes to be able to work on areas of health policy that directly impact her primary care patients including payment reform, quality metrics, and practice re-design in the coming year. When not practicing medicine Hannah loves to spend time outdoors, travel, and play ice hockey.
Previous:
Julie Petersen, DO (2017) graduated from the West Virginia School of Osteopathic Medicine, and completed a Family Medicine residency program at Grant Medical Center. Julie is settling in to her hospitalist job with OhioHealth in Columbus, OH. She's using the flexibility of hospitalist life to do extra obstetrics shifts and continue pursuing her local and global policy interests.
Tyler Barreto, MD (2017) graduated from Michigan State University, and completed a Family Medicine residency program at Grand Rapids Medical and Research Education Center. Tyler moved to San Antonio to work at UT Health where she will continue her research in obstetric workforce issues and low value care. She is excited to also be seeing her patients at an underserved clinic and on labor and delivery.
Yalda Jabbarpour, MD (2016), now an Assistant Professor in the GUSOM Department of Family Medicine
Tracey Henry, MD, MPH, MS (2015), now an Assistant Professor at Emory University School of Medicine. Dr. Henry is a general internist in the Division of General Medicine and Geriatrics, where she provides primary care to the underserved populations in Atlanta, GA. She is an attending physician for the inpatient teaching services at Grady Memorial Hospital and Assistant Medical Director and supervising attending in the Primary Care Center.
Melanie Raffoul, MD (2015), now at NYU Langone Medical Center
John Parks, MD (2014), now a faculty member in the Department of Family Medicine at the Malawi College of Medicine
Laura Makaroff, DO (2012), now a Senior Clinical Advisor in the Bureau of Primary Health Care at HRSA.